A Variety of highly flexible cloud-based platforms
Servicing the Continuing Medical Education (CME) community for over 15 years, the RealCME cloud-based platform provides an end-to-end solution for CME providers to create, publish, distribute, and evaluate educational programs for health professionals, while providing all required reporting and record keeping.
A full suite of state-of-the-art tools for educators/instructors streamline designing, authoring, and assessing highly innovative, engaging, innovative learning experiences without the need for technical resources. Components include: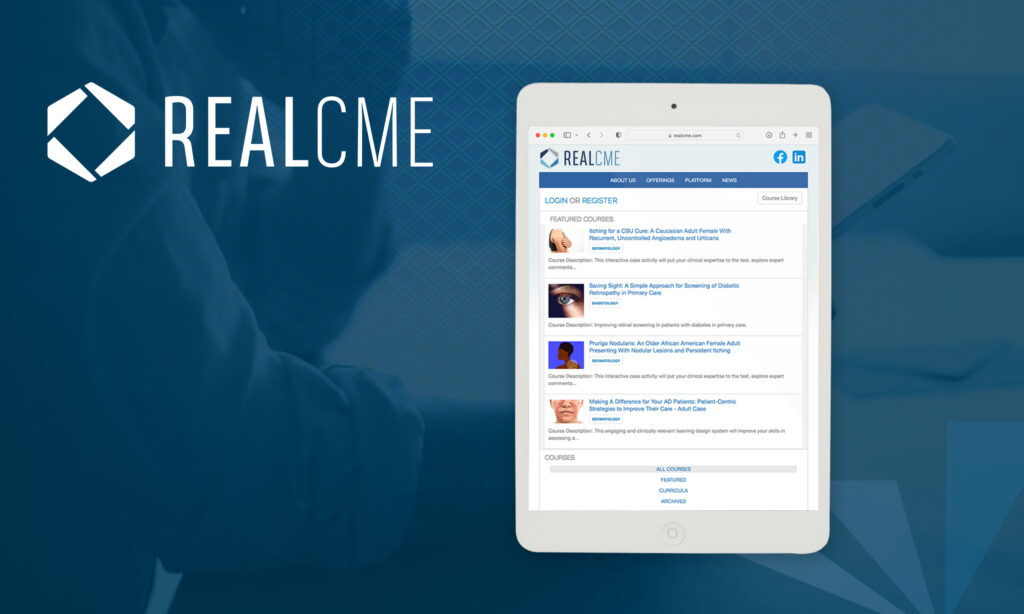 Reporting Tool
Access a robust collection of real-time reports at your convenience through an innovative online, browser-based reporting platform; reports can be refined for a particular clinician type, date range, region, or channel (web, mobile), and exported into Excel or PDF versions. Reporting tool users can also schedule the delivery of one or more reports via email.
Assessment Tools
Seamlessly integrate a unique, patented, highly dynamic, comprehensive, and reliable assessment platform, RealMeasure® into any course or curriculum. The platform facilitates the evaluation of the effectiveness and impact of an intervention at the curriculum and activity level.
Participant Toolset
RealCME offers each participant an innovative knowledge management platform to track their mastery of a particular subject matter in real-time as they engage in courses; they can also set up and track goals, review completed course transcript and scores, and schedule follow-up activities.
The first and only turnkey social learning platform for health professionals, offering small group, collaborative, peer-based, interdisciplinary educational, networking, and training experiences.  
Focused on an educational process delivering formative learning experiences, group members discuss, create & debate, with support and mentorship from the group leader. The highly scalable Gather-ed platform offers integrated curricula consisting of a variety of synchronous and asynchronous components and can support initiatives with a range of group numbers and sizes.  Gather-ed experiences improve teamwork and increase connectedness and empathy among team members, while allowing for personalization at the group and individual level. Participating group leaders and members enthusiastically agree that Gather-ed is truly a transformative platform for health professionals.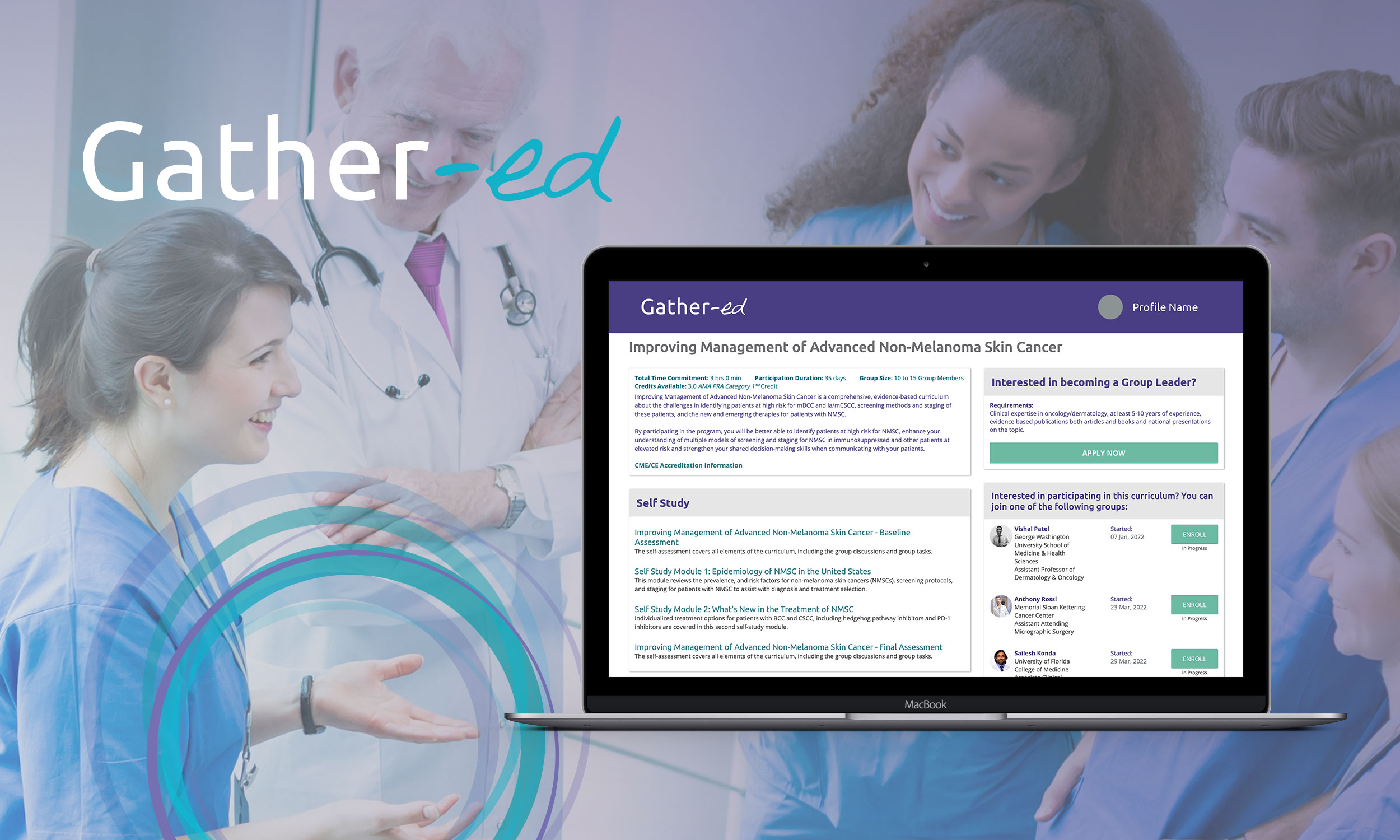 SP-ed offers a fully digital platform bringing the value of experiential learning utilizing Standardized Patients (SP) to the entire health professional community for education, training, and evaluation purposes. Our mission is to make SP-based education as accessible as possible. Using any connected device, participants can engage in a 100% virtual simulation that reconnects the human experience. 
SP-ed provides tools to build patient scenarios, create scoring rubrics, automated scheduling, role-play with trained SPs who deliver feedback and scorecards, third-party Observers, and reporting and administrative tools. Our clients are fully supported by our staff of Standardized Patient Educators. 
SPs create safe spaces for participants to implement new skills, such as counseling skills, clinical skills, and conducting telehealth visits. They can also be used as a convenient way to conduct evaluations and assessments such as OSCE's.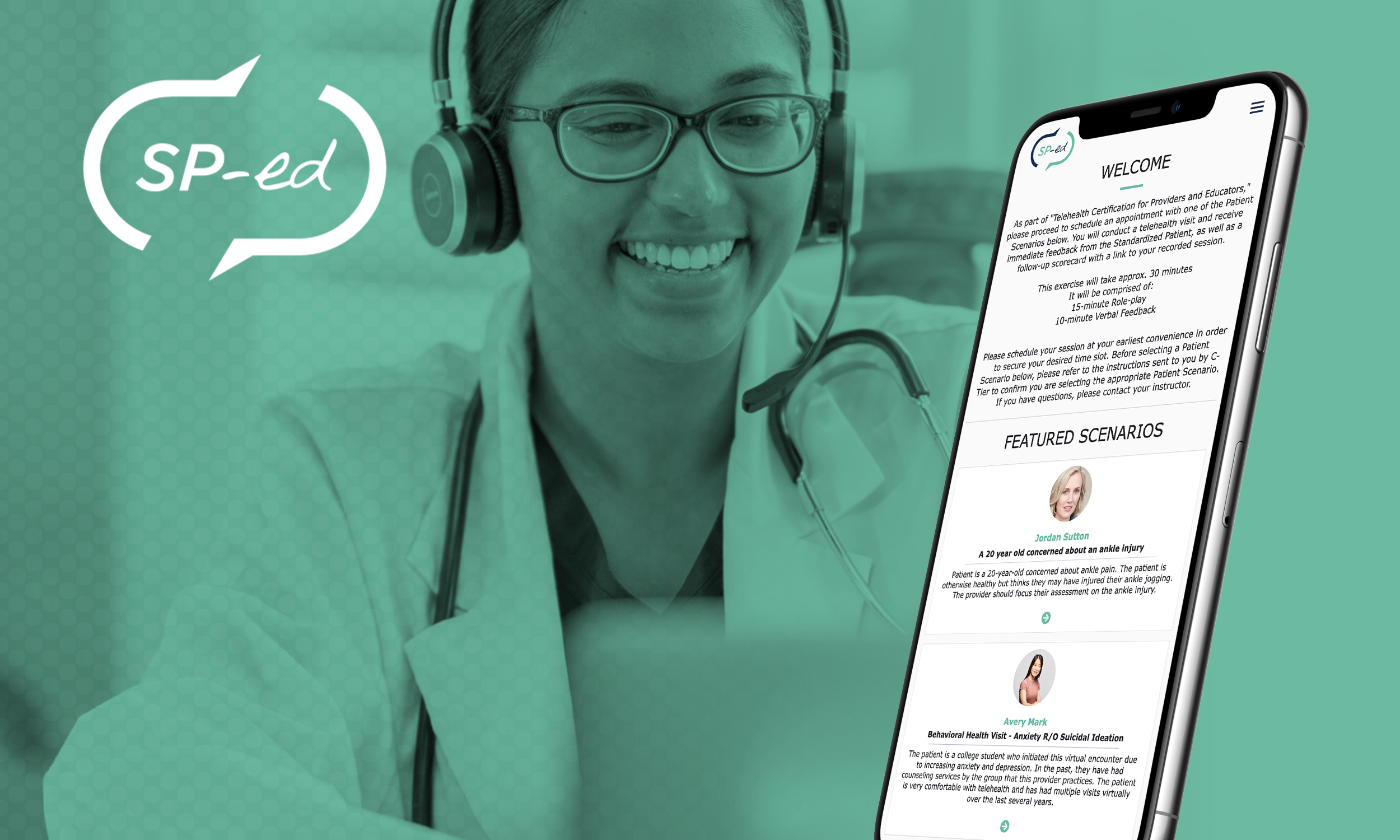 Simclusive is an exciting new way to train cultural competencies by connecting Standardized Patients (SPs) of diverse lived experiences to learners and providers nationwide via online simulated video visits. With a growing library of scenarios focused on intersectional topics (LGBTQ+, Race, Ethnicity, Religion, and more) developed by expert educators, Simclusive offers authentic 1-to-1 psychologically safe practice from virtually anywhere. Built on the SP-ed technology, Simclusive works with institutions and organizations to improve education, training, care, and equity for all students, residents, fellows, and providers. Learn more about this convenient and impactful learning method.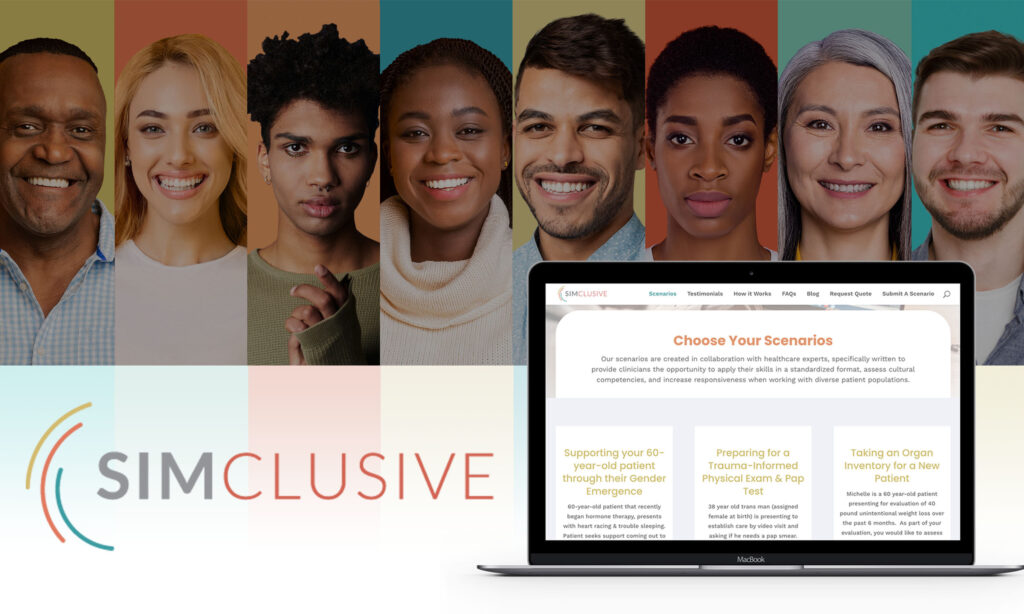 HealthCourse Educational Research & Analytics
The Healthcourse Research and Analytics team is highly specialized in planning, implementing, and analyzing the impact of educational interventions. We are experienced with analyzing quantitative and qualitative outcomes, including the use of claims and EHR data. Using advanced analytic techniques such as predictive modeling, we are able to identify key driving forces behind observed outcomes. Our methodological approach can also be applied towards the creation of personalized learning pathways for adaptive curricula. The team also leverages a unique mixed-method approach to conducting educational gap analyses. Our model includes a data-driven approach to generating HCP personas, to which future initiatives can be tailored.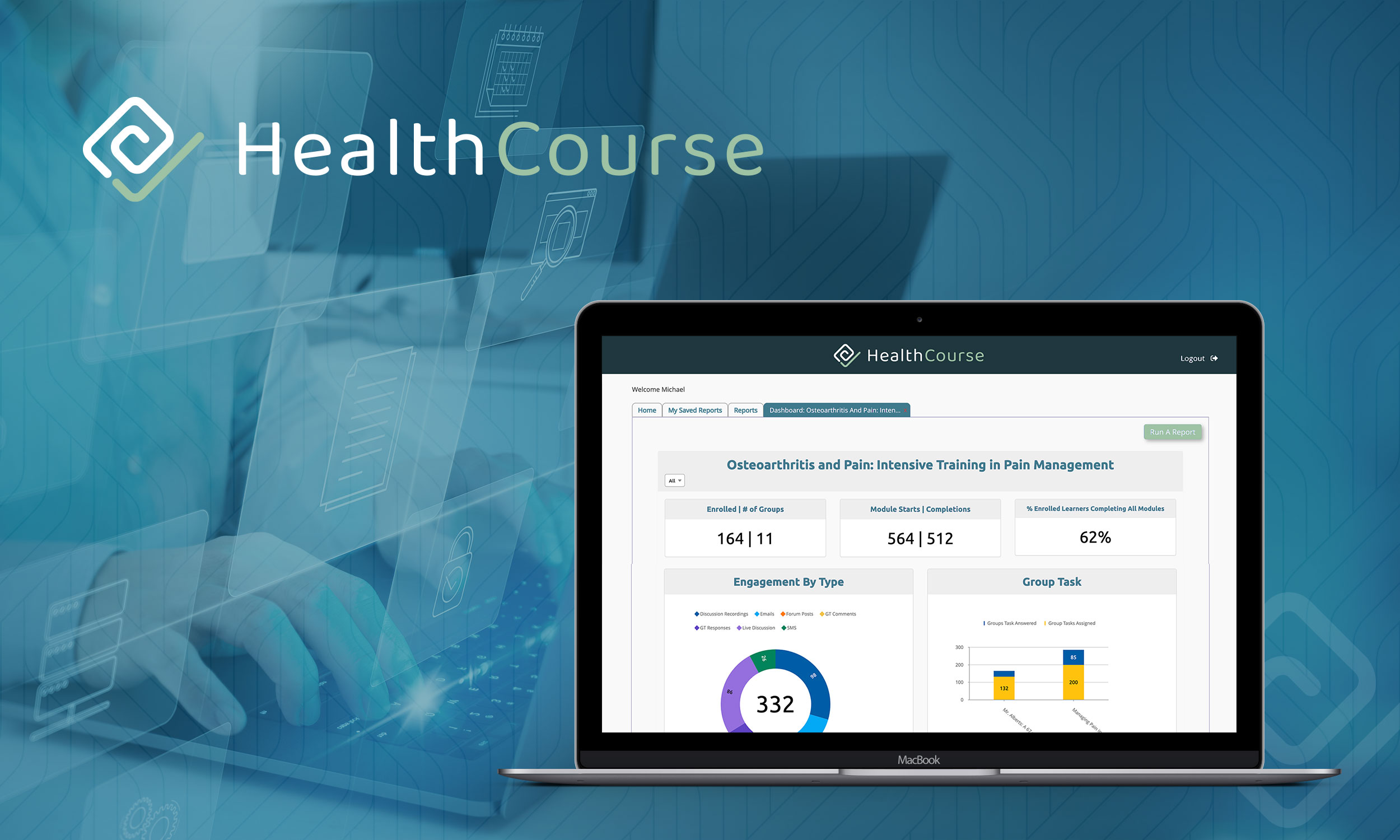 Take Your Health Professional
Programs to the Next Step